Development of a landing page
for a series of office furniture TM «M-Concept»
Our design studio developed a landing page (promo page). The page presents promotional offers and a technical description of the «M-concept» TM office furniture series.
The main focus of the design is on the key elements of the promotional offer. The consumer is also told about the advantages of office furniture, its characteristics and the manufacturer.
Brief and receptive presentation of information
In the course of development, 5 information slides of the promo page were worked out. On the slides of the landing page, information about the models of office furniture is concisely and in full.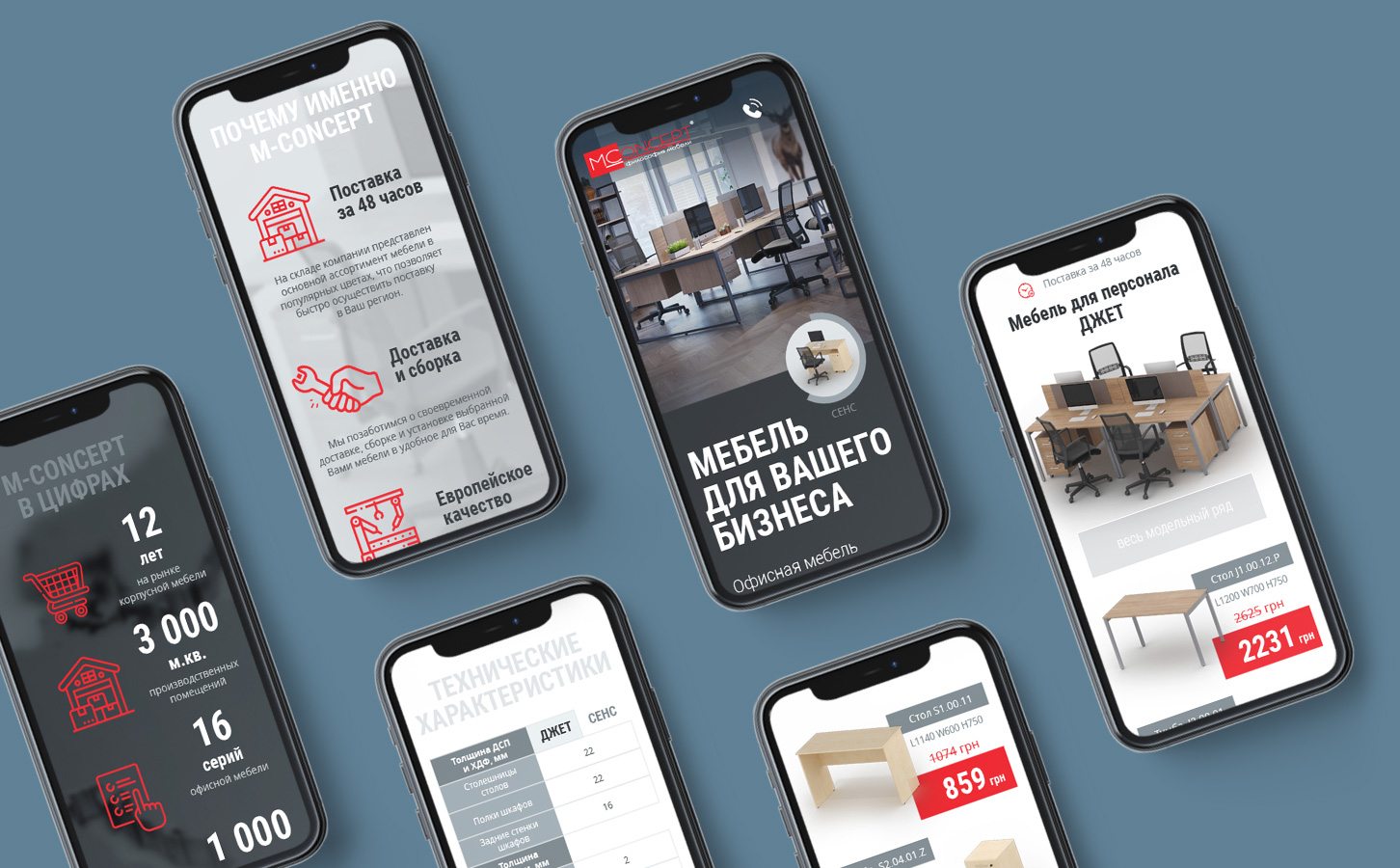 Responsive design for all devices
Our experts have thoroughly thought out adaptive design. Landing page information on all devices (from widescreen monitors to smartphones) is displayed to the user in full, without loss of functionality.