Site development
furniture factory «ROSHE»
Our studio has developed a corporate website with a detailed catalog of upholstered furniture from the Roshe furniture factory.
Design of the interface and pages of the site
The design of the elements of the site pages is worked out to the smallest detail!
During the development of the website of the furniture company "Roshe" we have worked out the design of more than 15 typical pages and their elements. Special attention was paid to each functional block of the site page and its adaptive design for various devices. The design of the site turned out to be light and not overloaded, but with a large number of functional elements. Also, for the site, the design style and design of the elements of text pages, news and articles of the company were developed.
To date, work continues to improve the site, as well as the creation of its new functional sides.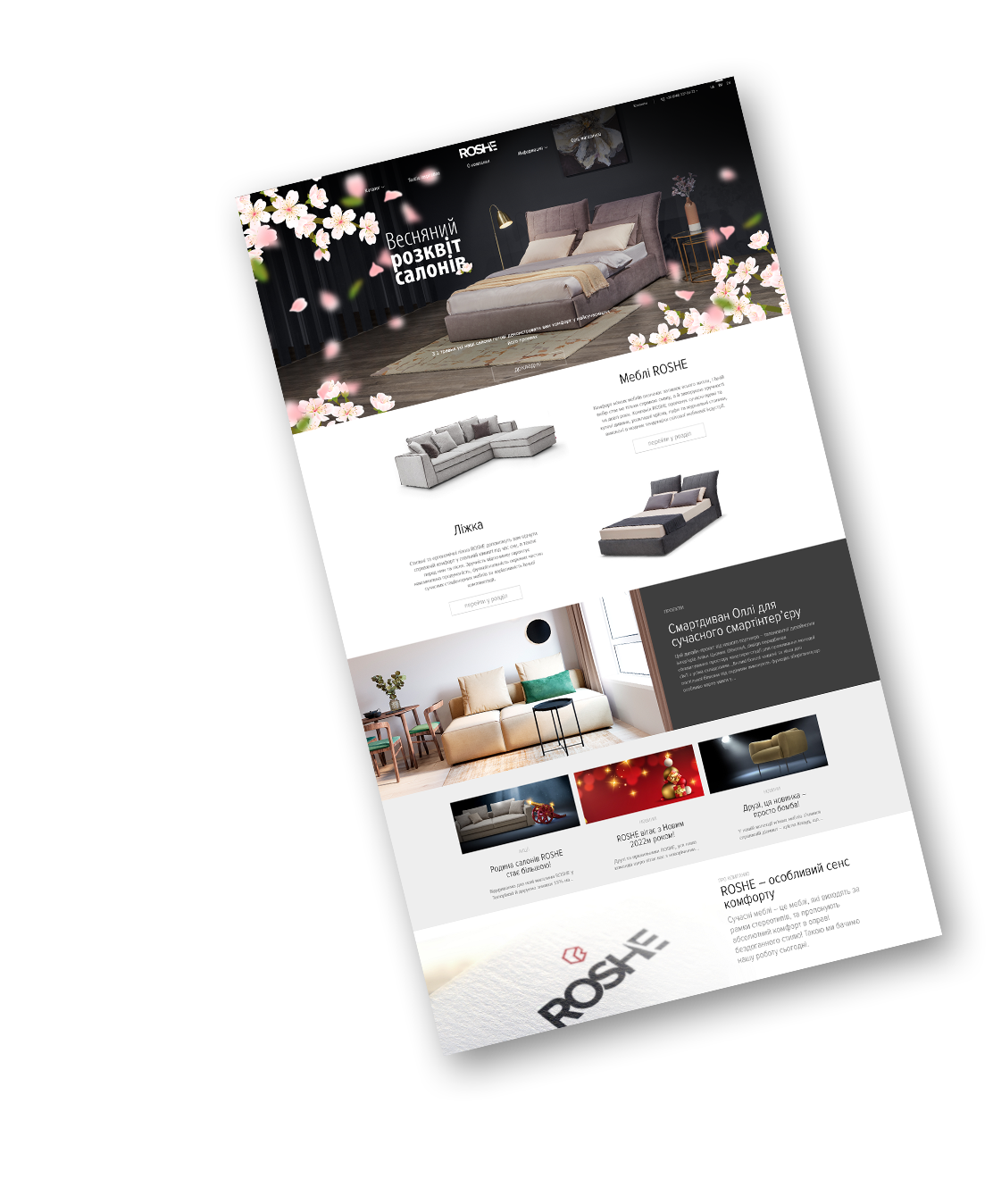 Development of exclusive product card blocks

Our designers have worked out five exclusive functional blocks for the furniture presentation page (furniture rotation, fabric selection, description of fillers, furniture modifications, etc.). These blocks were developed based on the needs of the customer for high-quality and efficient presentation of information about the factory's products.
For the functioning of the developed site blocks, our studio created realistic 3D models of furniture, its sections (fillers) and modifications.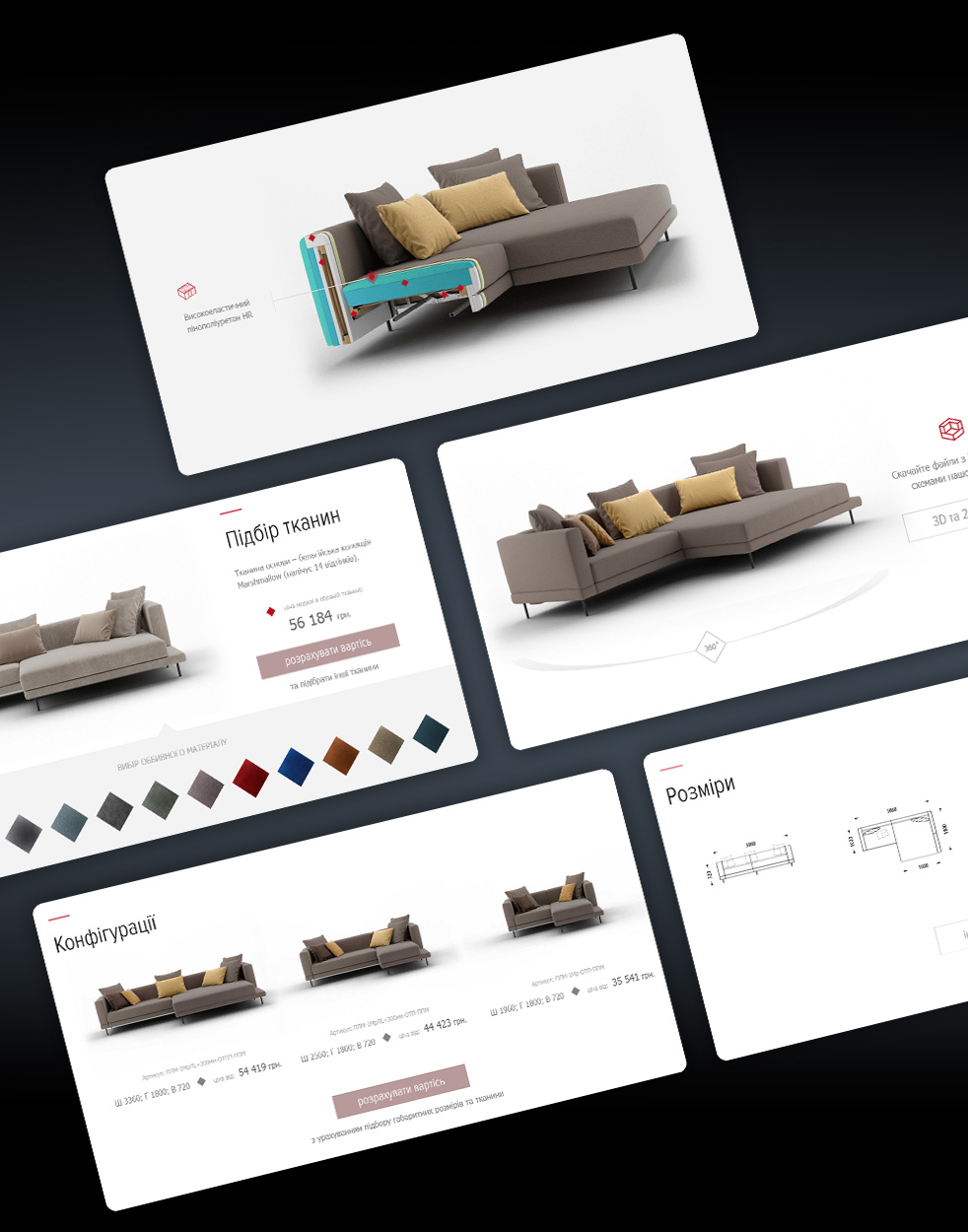 Responsive website page design

The development of exclusive functional blocks also required careful study of their design for various devices. The adaptive design of the site pages and their elements was developed in such a way that the information on the site is displayed to the user in full, without loss of functionality.
Despite the complex functionality, especially the blocks on the furniture details page, we have worked out the design of the output and the interface on all devices (from widescreen monitors to smartphones)