Catalog design
for author's wines «Tenuta Pescarina»
Our design studio has developed a catalog-presentation of the products of the manufacturer of Italian author's wines «Tenuta Pescarina» (Italy).
Wine glass stain - signature element
that allows you to make accents in the design of the catalog.
In addition to a bright accent and a carefully selected color, we have worked out several options for implementing this stain in printing. One of the most spectacular and creating the effect of soaked paper was realized in pantone color, embossing and varnishing. The method is difficult to implement but very realistic.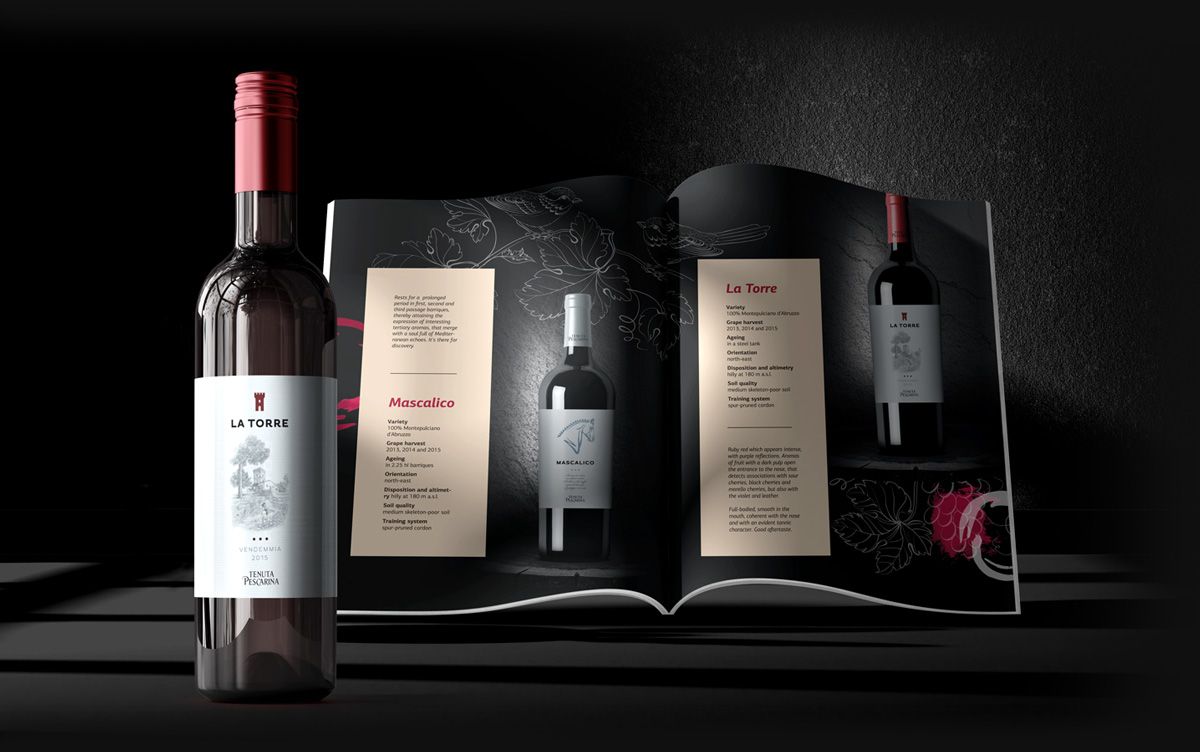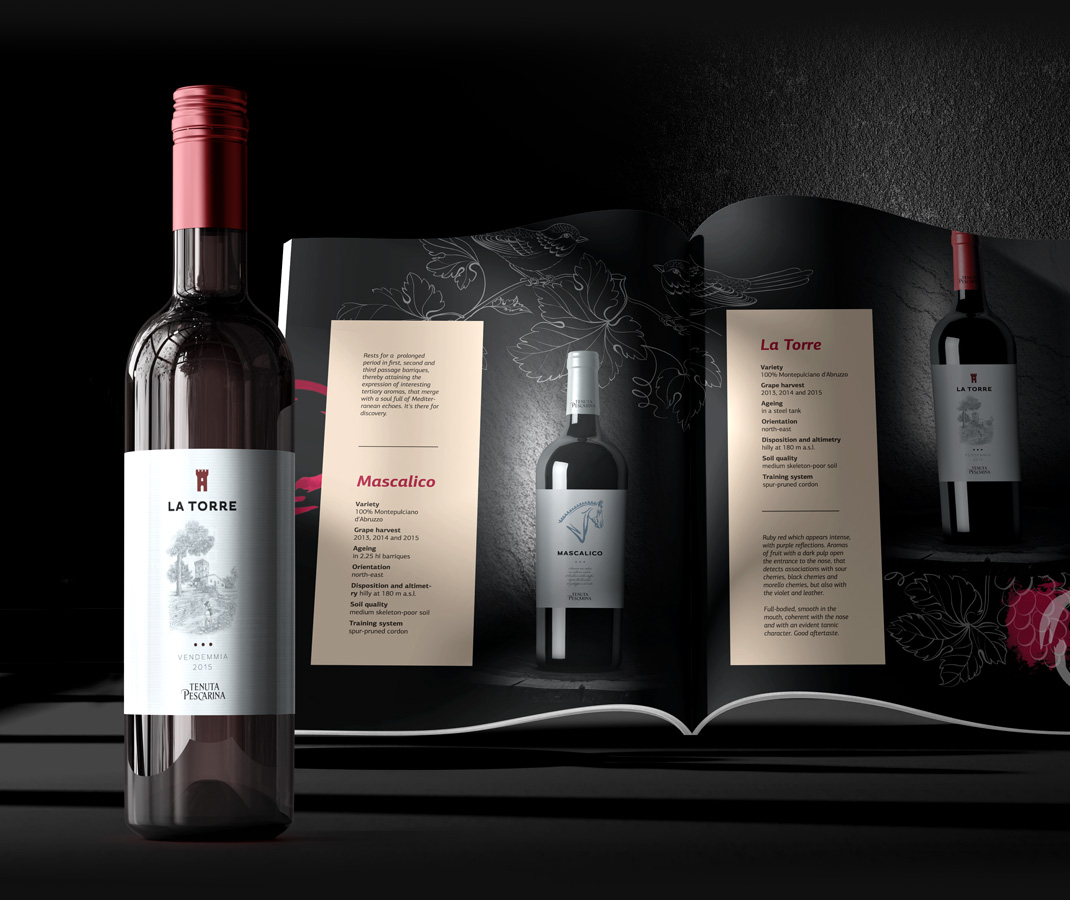 The design of the catalog
became the basis for creating the style of the company
in subsequent advertising and printing materials.
In the course of work on the design of the catalog, we developed the basic corporate elements of graphic design, which formed the basis for a number of subsequent promotional materials of the company.
Developing the design of the catalog, we created more than 5 original illustrations of the ancestral mansion of the owners of the winery. These illustrations became the basis for the design of subsequent printing materials. The corporate element in the form of a stain from a glass of wine has become the main graphic element used in the corporate identity.