Logo and corporate identity
beer restaurant «BierHaus»
The studio developed the concept of a German beer restaurant, the name, design of a large and small logo of the restaurant, corporate identity, which included basic elements, as well as elements and style of the exterior design of the facade of the beer restaurant, corporate attributes.
Designed by «SOLASS» design studio
The corporate style of a beer restaurant contains all the basic elements necessary for the operation of such an institution.
The corporate style of the restaurant includes: restaurant menu; discount and club cards; check; napkins and other elements of the corporate identity of the restaurant.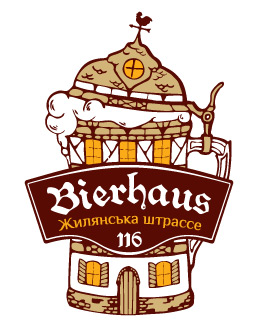 The main version of the restaurant logo.
Used in business documentation and advertising printing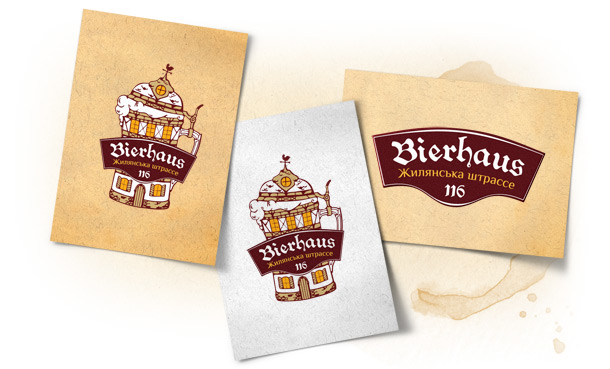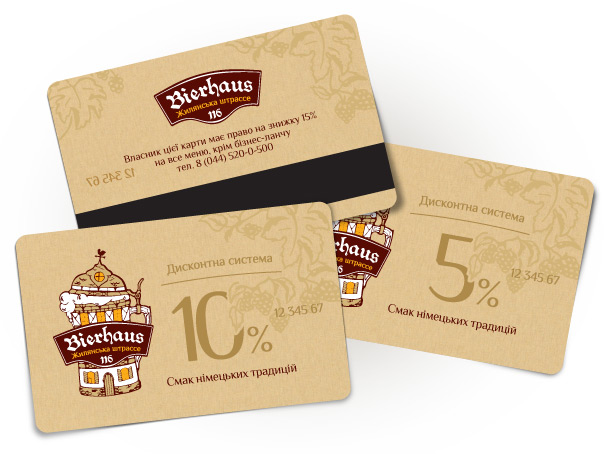 Simplified small beer restaurant logo
was designed for use in small logo sizes.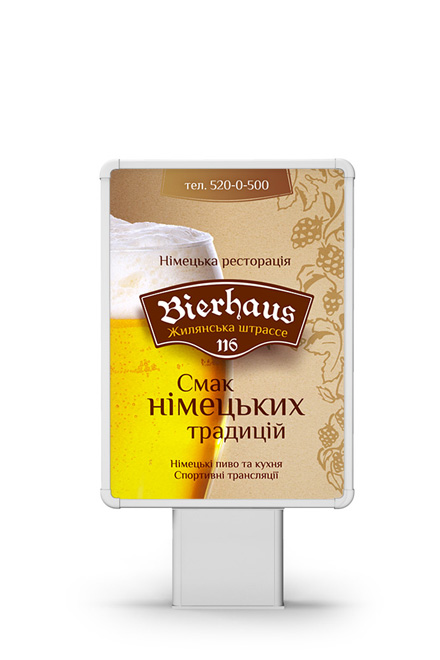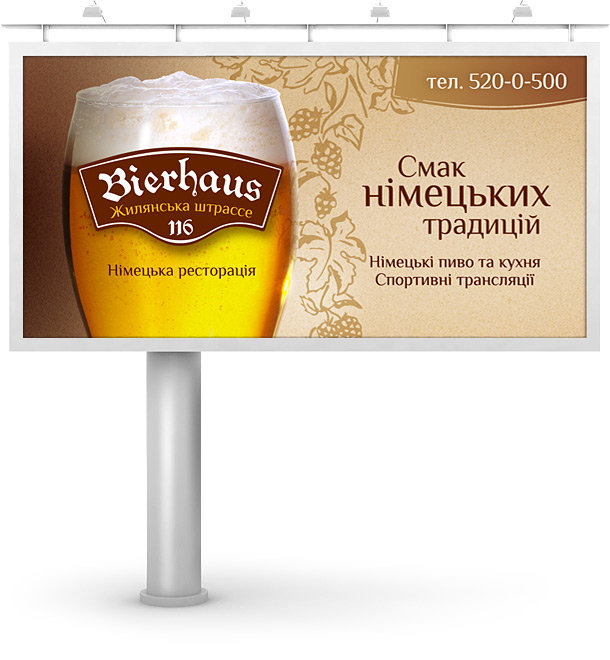 Outdoor advertising style
beer restaurant