Corporate identity development
door manufacturer «Portalini»
The sign with the use of strict and clear geometric shapes clearly reflects the company's activities – the production of interior doors. The company logo is made in a specially designed font.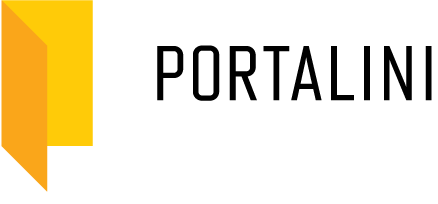 Basic option
company logo
Some of the corporate identity elements developed by the studio:
letterhead, envelope, folder, badge and business cards
Corporate identity
"Portalini" – strict and concise.
The basic principle of corporate
style can be seen in the design examples
souvenir products.