Design of an online store
of goods from Germany
Online store "Skupidu" is an international online company offering collections from leading fashion houses. Was founded in 2000. Representations are in the European Union, Japan, Great Britain and in 25 other countries of the world.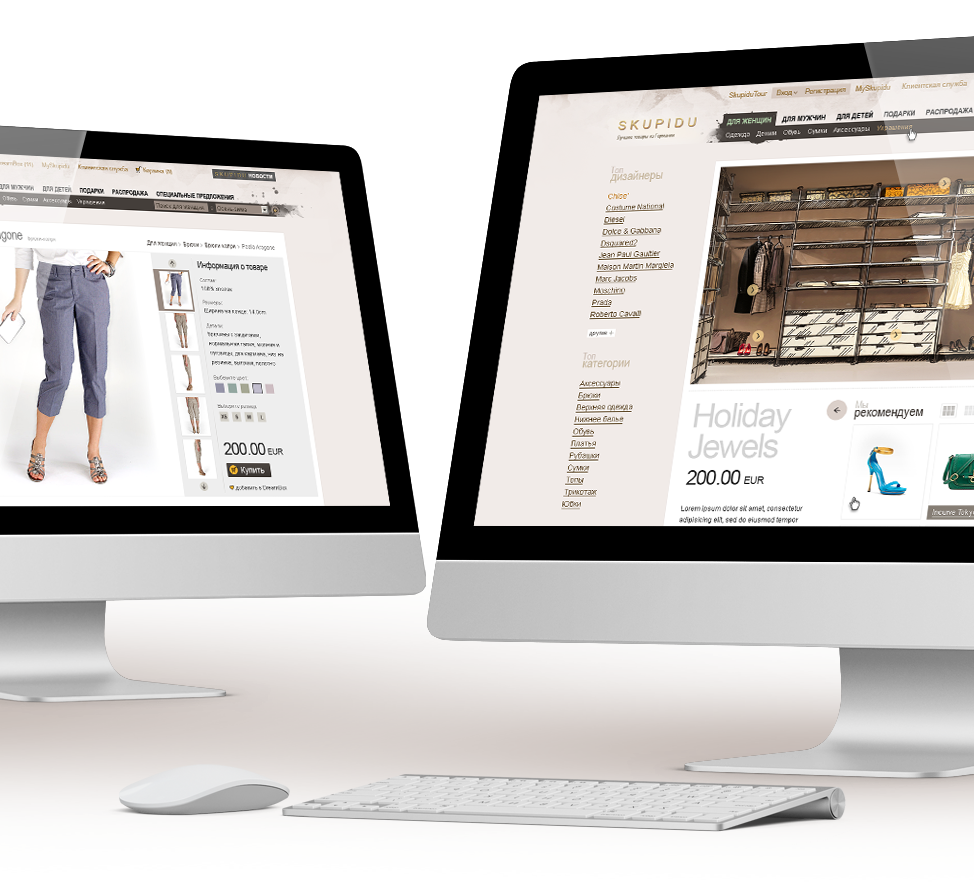 Interface and website design
Created a design for more than 30 pages of an online store
Our design studio has developed the design of more than 30 pages of an online store of goods from Germany – Skupidu.de. We paid great attention to the interface and ease of use of the developed online store. The online store turned out to be informative but not loaded with unnecessary details. Each element in the design of an online store performs a specific function, while being interestingly designed.